Looks like this event has already ended.
Check out upcoming events by this organiser, or organise your very own event.
Travel Bloggers Unite - Umbria #TBUMBR

Friday, 20 April 2012 at 10:00

-

Sunday, 22 April 2012 at 12:00 (BST)

Santa Maria Degli Angeli, Italy
Event Details

The delightful region of Umbria in Italy, is the destination for the next Travel Bloggers Unite Conference on the 20th-22nd of April 2012.
Bringing travel bloggers + writers together with travel PRs, tourist boards and travel companies, TBU Umbria is all set to be the best travel blogging conference yet.  Here is why . . .
Thoughts from our last conference

 "It was definitely the best travel conference experience I've had yet" - Kirsten Alana

"It was one of the best weeks of my life" - MyPostcardFrom
Handy Links
Schedule Overview
Location  Valle di Assisi Hotel + Resort
Thursday19th April

Suggested arrival day
FREE Transfers from Rome Airport (FCO) + Perugia AIrport
Friday 20th April

City Tours
Photo Walks + Workshops
Video Walks + Workshops
"Welcome To Umbria" Networking Party

Saturday 21st April

Conference Day One
Main Party

Sunday 22nd April

Conference Day Two
Leaving Party

Monday 23rd April

Post Conference Tours To Start
2 night duration
There will be a variety of themes
Conference Workshop Programme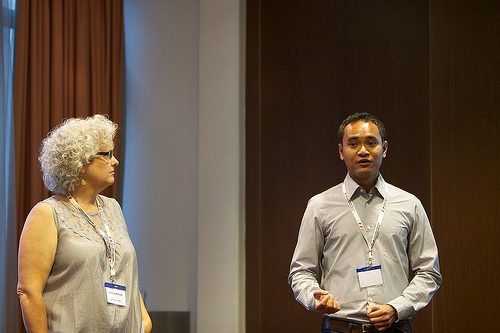 If you have attended previous TBU Conferences, then you will know the importance we place on finding the right speakers to deliver the very best workshops for you.  This year will be no different.
Travel Bloggers
In TBU Umbria, we will have the widest and most varied selection of workshops over the 2 days than ever before.  Every single workshop will be graded as Beginner, Intermediate or Advanced.  Some workshops may only be suitable for Beginners or Intermediates.  Others may only be suitable for Intermediates or Advanced travel bloggers.
This ensures a greater level of relevancy and increases the benefit of the workshops to all travel bloggers.
Business, PR + Travel Industry Delegates
This year we will have a full day of workshops specifically designed for those wanting to use travel bloggers and social media within their business.  These sessions will be presented by travel bloggers who have extensive experience of working with industry.  They therefore will help to provide valuable ROI for travel PR, tourist board and travel industry delegates attending the conference.
FREE Photo + Video Walks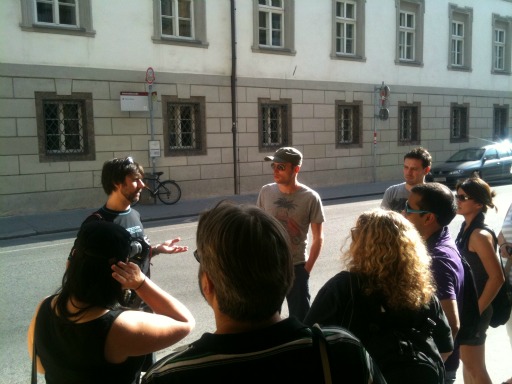 For the first time at a travel bloggers conference, we introuced photo walks with two fantastic travel photographers, Ken Kaminesky & Kirsten Alana.  We are delighted to say they will both be returning at TBU Umbria.  The detail of their respective sessions will be announved shortly.
We are also for the first time, introducing Video Walks to the conference program.  These will focus on the production side of travel videos, such as planning + preparation.  The other session will help you to improve your skills in front of the camera.  The two speakers for the video walks will be announced shortly.
These sessions take place on Friday 20th April.  In the morning they will start with an informative workshop on your choosen topic then you will make your way to a nearby town to start your 2 hour walking tour with your expert.
There are a maximum of 20 places on each tour, so 80 places in total.
The first 80 bloggers will be offered first refusal, then we will open any remaining places up to the remaining blogger delegates
Once we confirm all the speakers and exact titles of the 4 sessions, we will email those eligible for first refusal
FREE Post Conference Tours of Umbria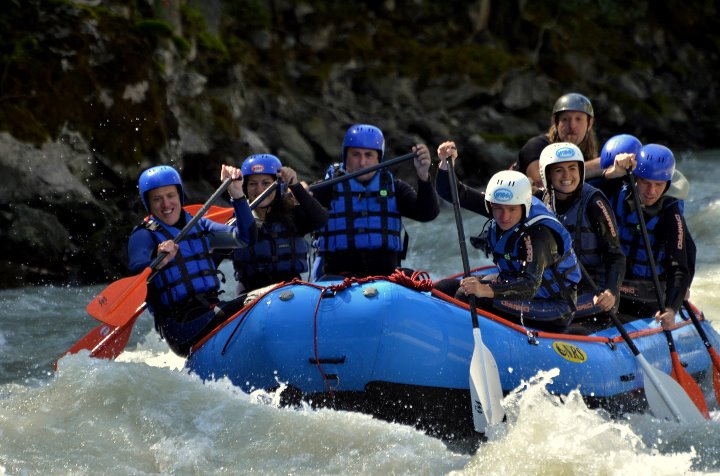 At TBU Innsbruck, it was the first travel bloggers conference at which delegates were given FREE post conference tours of the region around Innsbruck.  They proved to be a massive success, bloggers got to stay in some of the best hotels, took part in amazing activities and friendships for life were truly made.  So this time in Umbria, we are going to do these FREE tours all over again!
Umbria is a truly stunning part of Italy and we cannot wait to show off this region to all blogger delegates.  The tours will be separated into specfic themes such as:
Spa + Wellness
Food
Wine
Action + Adventure
Art + Culture
Full details on all the tours will be available soon.  When they are all announced, we will inform all bloggers on how they can book their place.  Until we confirm these details / dates, we recommend you do not book a flight.
Pitch To Industry Networking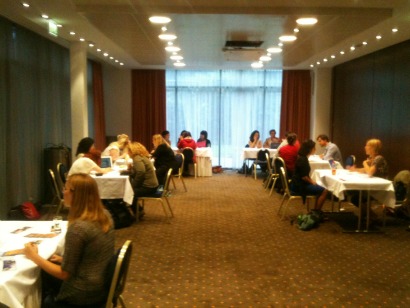 Another first that we introduced at our last conference was the "Pitch To Industry Networking Room".  This proved to be massively popular amongst delegates, yet for Umbria we have a few changes planned that will enchance and improve the experience for all delegates.
There will be up to 30 companies with their own tables this time and there will be a much bigger room for the event.
There will be a floor plan, table numbers and signs so you can pick out who is the best to talk to
Companies will be separated by the language they operated in or country they are in, eg UK, Italy etc
Time will be limited at each table and this will be controlled too.
We will place people into set groups and allocate a pre-set time for which you can go into the room.
This allows more bloggers to see more companies quicker and more efficiently.
This will take place on Sunday 22nd April
Not forgetting the regular networking opportunities at the conference as well.
The Location and Hotel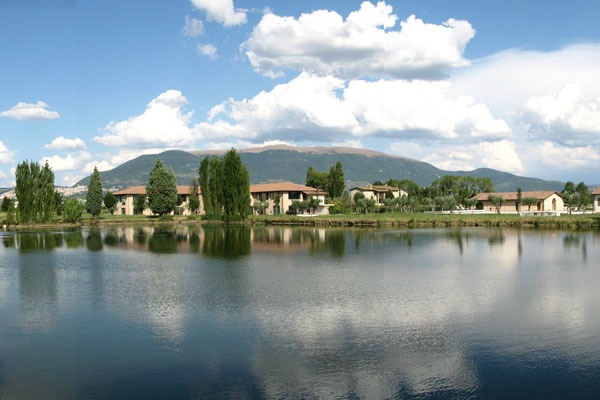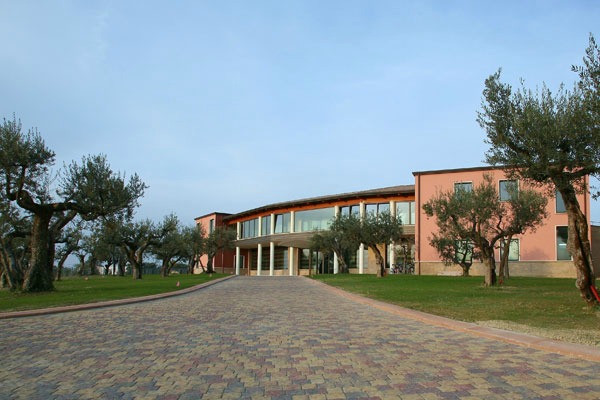 TBU Umbria will take place in the wonderfully relaxing and stunning Valle di Assisi Hotel and Resort, located at the foot of Assisi.  Which is a remarkable and very historic town, as well as being a UNESCO World Heritage Site!
We will have exclusive use of the whole complex for the duration of our stay and there are a number of facilities available to delegates.
2 pools
2 restaurants
5-a-side football
Tennis
Yoga room
Fishing lake
Canoeing
Mountian biking
Archery
Olive groves
Winery
Due to our exclusive use, we are able to negotiate on room rates for all delegates.  Details of room rates and the booking procedure will be released as soon as possible.  There are approximately 100 rooms over a variety of room types + suites.  There is overflow and alternative accommodation options in town 2 minutes away.  Details to be released shortly on these too.  Though we highly recommend staying at the hotel! 
 ** PLEASE NOTE **
Tickets are non-refundable.
1 name change can be made at no extra cost
When & Where


Valle di Assisi Hotel and Resort
Via San Bernardino da Siena, 116

06088 Santa Maria Degli Angeli
Italy
Friday, 20 April 2012 at 10:00

-

Sunday, 22 April 2012 at 12:00 (BST)
Add to my calendar
Organiser
Travel Bloggers Unite